Awning Cleaning To Keep Your Covered Windows And Entryways Inviting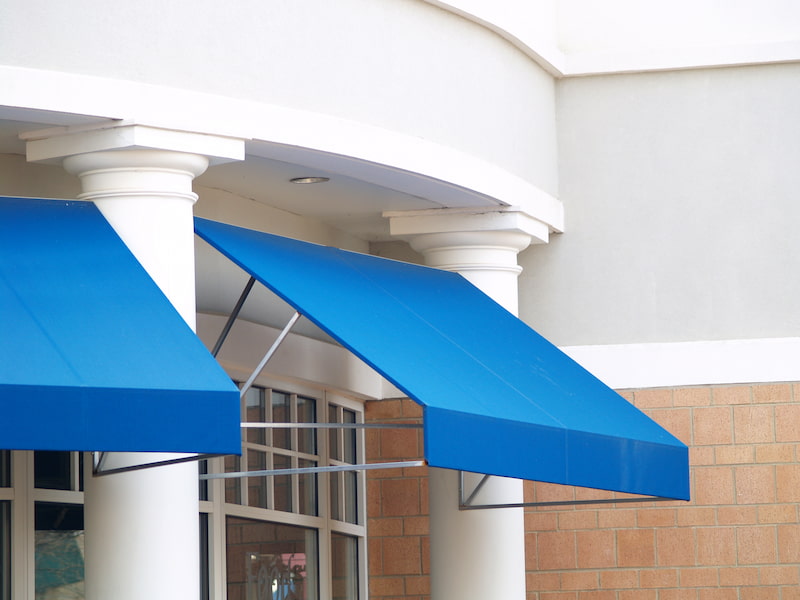 Awning cleaning is an important step to keeping your Pataskala business exterior in its best shape, as well as ensuring that there you won't spring any sudden leaks, regardless of how much rain or snow there is that season. Cleaning your awnings regularly is always a great first step towards ensuring that your business exterior looks consistently clean and approachable, so you can attract new and old customers alike.
At Ultimate Clean Power Washing, we provide high-quality and trustworthy awning cleaning, so that you never have to worry about leaks, and you can focus instead on further building your business. Let us help your business exterior look its most inviting. Our Pataskala pressure washing will make your business shine like new!
Why Regular Awning Cleaning Is Important
Regular awning cleaning and sealing is an important step for ensuring the cleanliness and longevity of your business. Along with keeping the awnings looking their best, regular awning cleaning also:
Extends the life of your awning
Prevents mold and mildew stains
Prevents leaks during winter months
It's also important to keep in mind the location of your business awning when deciding how often to clean it. For example, if you have a lot of trees surrounding your building, you'll want to watch out for leaves, branches, and other residue falling onto your awning. Buildup from trees and plants can cause quick damage to your building's awnings, so it's important for them to be regularly cleaned in order to avoid further damages.
Don't worry about cleaning your storefront awning this season. Instead, leave the awning cleaning to our Pataskala pressure washing business. At Ultimate Clean Pressure Washing, our storefront cleaning will make your business look brand new again! Call us today at 614-218-1784, and we'd be happy to provide you with an initial estimate for your awning cleaning project.
Awning Cleaning Tips
You should never use pressure washing for your awning cleaning, because the high water pressure could cause further damage. Instead, you can trust our soft wash and cleaning solution combo to gently clean your awnings without damaging them. Call us today at 614-218-1784 to schedule an appointment, or email us at ultimatecleaningwashing@yahoo.com so we can help your home or business look its best!