Window Cleaning To Keep Your Exterior Glass Sparkling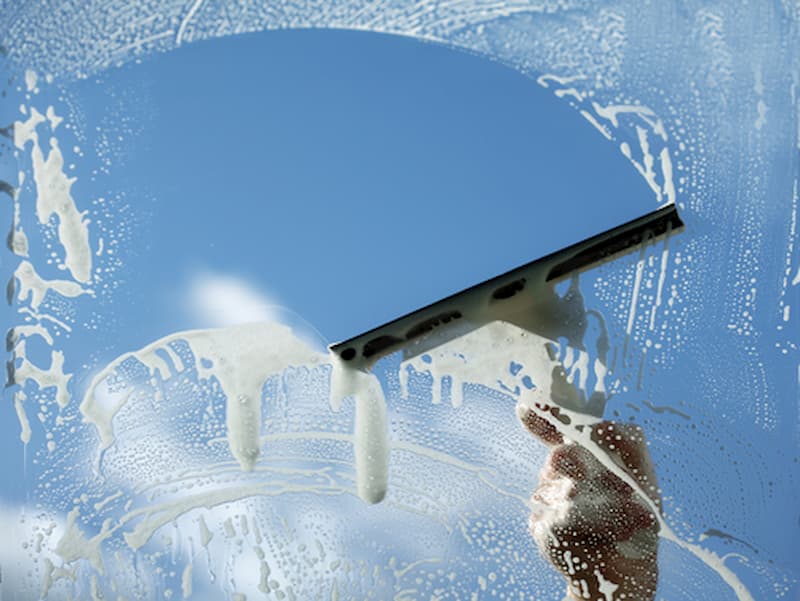 Simply using water is not enough to expertly clean your exterior home and business surfaces, and it also increases the chances of returning mold, mildew, and other bacterial growths - which are ultimately damaging to your surfaces. That's why at Ultimate Clean, we offer professional window cleaning services to the Pataskala area, using our signature soft wash and cleaning mixture combination - so that you never have to worry about further damage to your building exteriors. Our soft wash system will leave your windows sparkling clean, without the risk of surface damage that is often caused by high-water pressure washing.
At Ultimate Clean Power Washing, we understand that life can get busy fast, and that cleaning your home or business windows isn't always at the top of your priority list. So let our trained team of window cleaning professionals take something off your to-do list. If you need your windows to shine their brightest, call or email us today! We can bring our professional window cleaning crew straight to your home or business, and we offer the best pressure washing in Pataskala.
Our Window Cleaning Process
Ultimate Clean Power Washing offers the best professional window cleaning services for the Pataskala area.
Ultimate Clean Power Washing uses a soft wash and cleaning solution combination in order to clean your windows to the highest degree. This way, we can ensure that no streaks, cracks, scratches, or other surface damage occurs, which is a risk that comes with using high-pressure washing. Our team prides itself in professional house washing services, and this includes making sure your home or business windows are as clear and clean as the day they were installed, so that you're always ready for company.
Our window cleaning process can clean your windows of:
Dirt
Mud
Mildew
Algae
Mold
...or anything else you may need to be cleaned. Our soft washing process can make window stains disappear with ease, and we guarantee that our team won't leave any streaks or scratches behind. That's one of the many reasons why our pressure washing system works so well. After all, your windows are what give your home so much of its personality, and we want their cleanliness to add to the curb appeal and overall value of your home. After all, who doesn't love a freshly cleaned window?