Deck Cleaning Will Keep Your Outdoor Entertaining Space Looking Great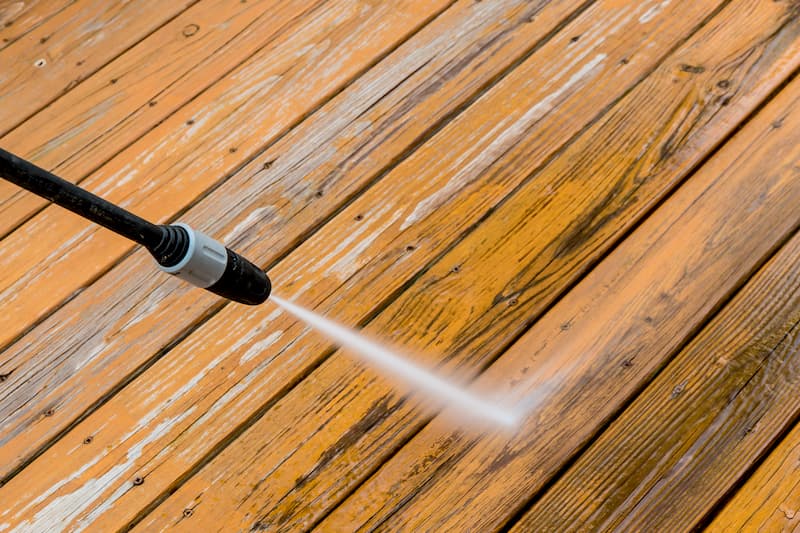 Ultimate Clean Power Washing offers deck cleaning in and around the Powell area, to help ensure that your outdoor entertaining space looks as great as possible. We are able to wash any kind of decking surface, including:
Wood
Pavement
Tile
And more!
Ultimate Clean Power Washing strives to provide the best pressure washing in Powell, and if you're looking to host your loved ones in your outdoor entertainment space, call us today at 614-218-1784, so our professional deck cleaning team can help your space look and feel it's best.
Our Deck Cleaning Process
Ultimate Clean Power Washing offers professional and dependable deck cleaning services in and around the Powell area. We are able to wash any type of decking surface. Pressure washing your deck is an important first step for home renovation, because mildew and algae buildup must be removed in order to stain or restain your deck. Any number of stains and buildup can grow in or around your deck, at any time of the year - but especially after the wet season, where warmth and humidity encourage mold and mildew to multiply. Luckily, Ultimate Clean Power Washing offers our trustworthy pressure washing services year-round - no matter what the weather. Don't let your deck cleaning fall to the wayside - let our highly trained team of pressure washing professionals take care of the hard work for you, so that you and your loved ones can get the most out of your outdoor space.
Wood in particular is a sensitive surface to wash - if too much water pressure is used, it could result in leftover streaks, indentations, or other surface damage, which is the opposite of our goal here at Ultimate Clean Power Washing. It's also why we recommend our soft wash services to make sure your wood deck stays in top shape, and that no streaks, scratches, or other indentations occur. Our professional deck cleaning team is also skilled at tile and paver washing.
So what are you waiting for? If you want your outdoor entertainment spaces to look their best all summer long, give us a call today, and we'd be happy to provide you with an initial estimate for your deck cleaning project.