#1 Pressure Washing Service In Pickerington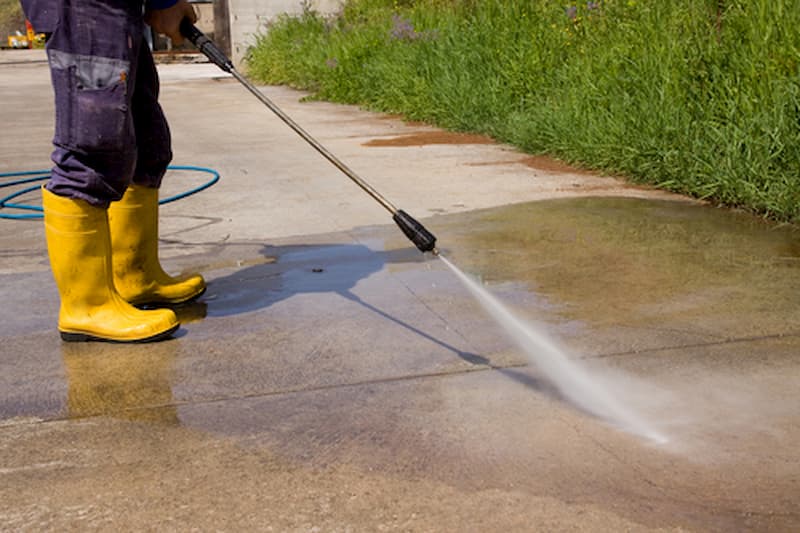 Here at Ultimate Clean Power Washing, you can rest assured that we will bring the best quality pressure washing to your Pickerington home or business. We offer pressure washing for any part of your building's exterior, as well as a variety of different surfaces, including:
Wood
Tile
Pavement
Awnings, rooftops, and gutters
Trim and siding
And anything else you may need to be cleaned!
We use high-quality tools and materials, to make sure that you receive the absolute best pressure washing in Pickerington.
Regular Driveway Washing Is An Important Step For Upkeeping Your Pickerington Home Or Business
Regular driveway cleaning ensures a few things for your Pickerington home or business. First, it will make the entrance areas to the building cleaner and more welcoming, something your loved ones and customers (new and returning!) will surely appreciate. Regular driveway washing also ensures that there isn't any weed or bacteria buildup, which is a risk for your investment's overall value. When we pressure wash your Pickerington pavements, we will clean them of:
Bacteria
Mold
Mildew
Dirt and mud
Tough stains, such as oil or car stains
Graffiti
Chewing gum
And any other unsightly surface stain!
We also offer scheduled pressure washing services, so that your home or business looks beautiful throughout the year, without you having to worry about rescheduling.
So what are you waiting for? Call Ultimate Clean Power Washing today to schedule your next pressure washing appointment.
We Recommend Pressure Washing Your Pickerington Home Or Business Multiple Times Per Year
At Ultimate Clean Power Washing, we recommend having your home or business pressure watched a few times per year. With our experience pressure washing, we find it is best to wash once before the winter season, and once in the spring, once the Ohio winter storms have come to a close. That moisture is what coats so much dirt, grime, and other debris on your building's exterior, and, come springtime, you want your Pickerington home to look its very best. So let us take care of the pressure washing for you, so that you can go out and enjoy the warm weather.
Other Areas We Offer Our Services To
Along with the Pickerington area, we also offer our pressure washing services to:
Powell, OH
Pataskala, OH
New Albany, OH
Westerville, OH
Dublin, OH
Columbus, Oh
Canal Winchester, OH
Call us today at 614-218-1784, and let us bring our pressure washing skills to your Pickerington home or business.