Paver Washing Will Brighten Up Your Outdoor Spaces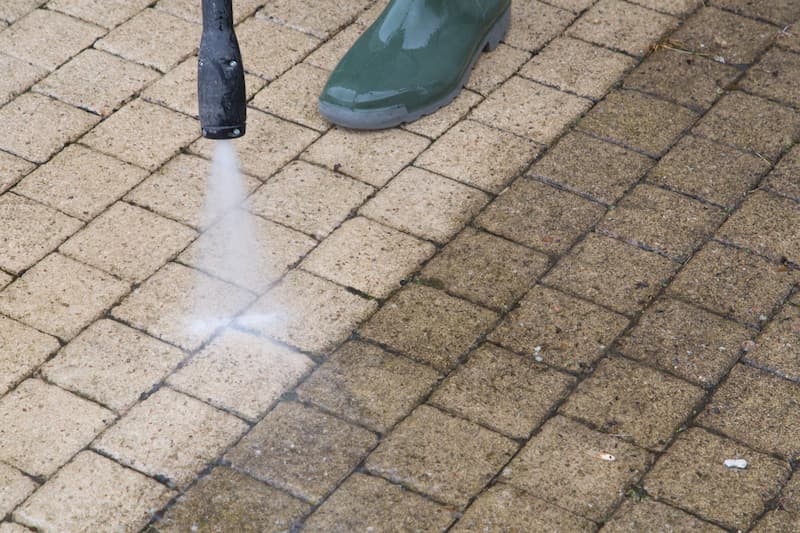 If you're looking to brighten up your outdoor entertainment spaces, paver washing is a great place to start. Ultimate Clean Power Washing specializes in paver washing in and around the Pataskala area, and our professional paver washing crew can restore your driveways, sidewalks, and other pavement spaces to a like-new condition. There's always a reason to pressure wash your surfaces - from hosting summer picnics, to graduations or wedding receptions, or even for you to better enjoy your own outdoor spaces.
So why not keep your pavements sparkling clean throughout the year? If you'd like an initial estimate for your power washing project, give us a call today at 614-218-1784. We also offer scheduled paver washing services, so that you can ensure your pavers look beautiful all year round - without having to worry about rescheduling pressure washing appointments.
Our Paver Washing Process
Ultimate Clean Power Washing offers high-quality and trustworthy paver washing in the Pataskala area. We are your number one source for any paver washing needs!
Our paver washing process is very similar to how we will wash your driveways; we use a combination of soft pressure washing and our signature cleaning mixture, and once your pavers have been cleaned and fully dried, we will re-sand them to replace any old sand that might have blown away during the process of paver washing. Ultimate Clean Power Washing employs a team of highly trained power washing professionals, so that you can rest assured that we will do the job right - the first time around.
At Ultimate Clean Power Washing, we can clean your pavers of:
Oil and grease stains
General wear and tear
Chewing gum
Graffiti
And more!
We recommend that you get your pavers professionally cleaned at least a few times per year - especially since it's one of the most used areas around your home, and is therefore prone to a multitude of stains and scuffs. From cars, pets, bikes, or even people walking, your pavers see a lot of traffic during their lifetime. So let our team help your pavers to look their best, no matter how many years it's been since they were installed.
Ultimate Clean Power Washing offers the best pressure washing for Pataskala, and we strive to provide you with clean and beautiful home and business exteriors, from siding and trim washing to deck cleaning. Call us today!