Storefront Washing Professionals Serving Businesses In Ohio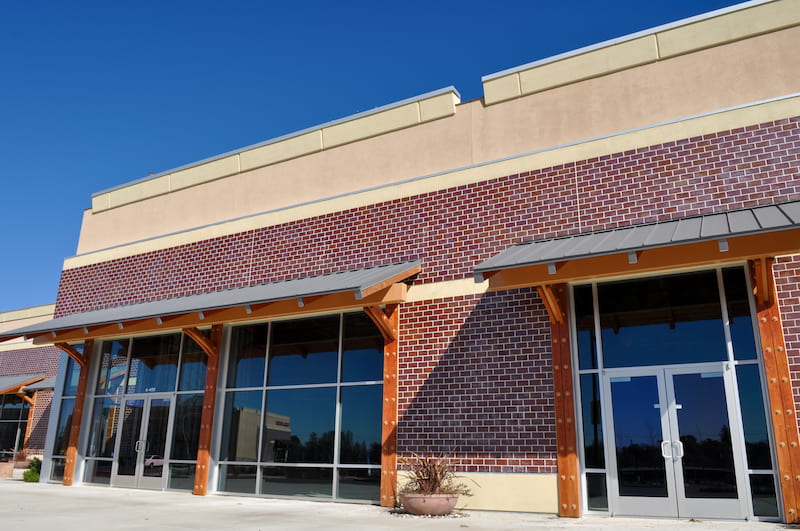 As a business owner, you know how important it is to keep your storefront looking its best and brightest. That's why Ultimate Clean Power Washing offers storefront washing for your Powell business. Creating an inviting atmosphere at the front of your business is the first and most important step towards bringing new customers in, as well as welcoming back your current customers. It also maintains your business' profitability. After all, nobody feels good about requesting services from a business with a messy, stained storefront. Regularly cleaning your storefront will show your customers just how much you care about first impressions. We can help you with that!
At Ultimate Clean, we guarantee our team will get the job right the first time, so that you can get back to focusing on your business needs as soon as we're finished with your storefront washing. We are a highly reputable source for any pressure washing in Powell, and we offer a variety of services that are sure to fit your storefront washing needs. Call us today for an initial estimate on any of your building washing needs!
Why Soft Washing Is The Best Exterior Washing Solution
Soft washing is safer on exteriors because it won't cause further surface damage to your storefront. High pressure washing brings the risk of streaks, indentations, and other surface damage, which is why we recommend our soft wash and cleaning solution combo for your storefront washing needs, to gently clean your business exterior of stains and keep it looking brand new. Our pressure washing team is prepared to tackle any pressure washing projects - big or small! Our soft wash and cleaning solution combo will clean your storefront of:
Bacteria
Mold and mildew stains
Algae
Chewing gum
Heavy oil and grease stains
Dirt
Graffiti
...and anything else you may need to be cleaned during your storefront washing. The end result is a clean, beautiful storefront exterior that will be sure to bring in new clientele, and keep your old customers eager to return to your business.
Ultimate Clean Power Washing offers high-quality and dependable storefront washing for any business in the Powell area. Call us today at 614-218-1784, and let us bring our pressure washing skills to your Powell home or business.