Columbus's Leading Pressure Washing Crew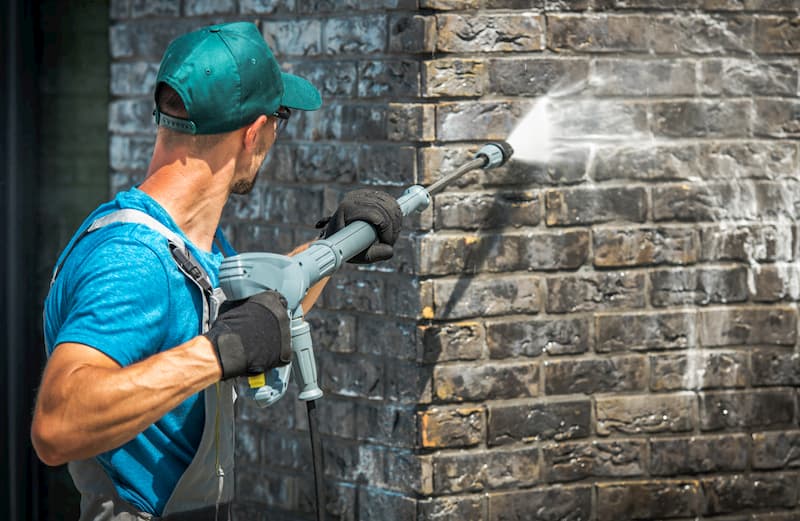 Ultimate Clean Power Washing is your leading pressure washing crew for Columbus, Ohio, and its surrounding areas. You can trust our team of pressure washing professionals to get the job done right the first time, so that you never have to worry about a build-up of mold, mildew, or other unsightly stains on your building exteriors. We take great pride in our work, and we are able to clean a variety of surfaces in or around your buildings, including:
Roofs and gutters
Trim and sidings
Driveways, sidewalks, and other pavers
If you have a pressure washing project that needs a professional's touch, give us a call at 614-218-1784, and we'd be happy to provide you with an initial estimate.
Our Driveway Washing Team Will Bring The Curb Appeal Back To Your Columbus Home Or Business
Our soft wash and cleaning solution combination will clean your driveway of a variety of stains, including hard-to-lift stains such as heavy oils, grease, and even graffiti. High water pressure washing holds the risk of causing further damage to your surfaces, but you can rest easy knowing that our soft wash solution will gently lift any stain with ease - leaving your Columbus driveways looking clean for years to come. After all, your driveway is one of the most used surfaces around your home, so why not make sure it always looks its best?
We will make sure your Columbus home or business shines as beautifully as the day it was built. So what are you waiting for? Call Ultimate Clean Power Washing today to schedule your next pressure washing appointment.
High Quality Pressure Washing In And Around The Columbus Area
Ultimate Clean Power Washing offers a variety of pressure washing services for your Columbus home. Some of our most popular services include:
On-site fleet washing
Roof and gutter cleaning
We use a high-quality soft wash in order to gently lift the stains from your Columbus home or business. This way, we can ensure that your surfaces won't have any scratches, scuffs, or other indentations that often occur while using high water pressure power washing.
Other Areas We Offer Our Services To
Along with the Columbus area, we also offer our pressure washing services to:
Powell, OH
Pataskala, OH
New Albany, OH
Westerville, OH
Dublin, OH
Pickerington, OH
Canal Winchester, OH
Call us today at 614-218-1784, and let us bring our pressure washing skills to your Columbus home or business.