Driveway Washing Completely Clears Away Dirt And Grime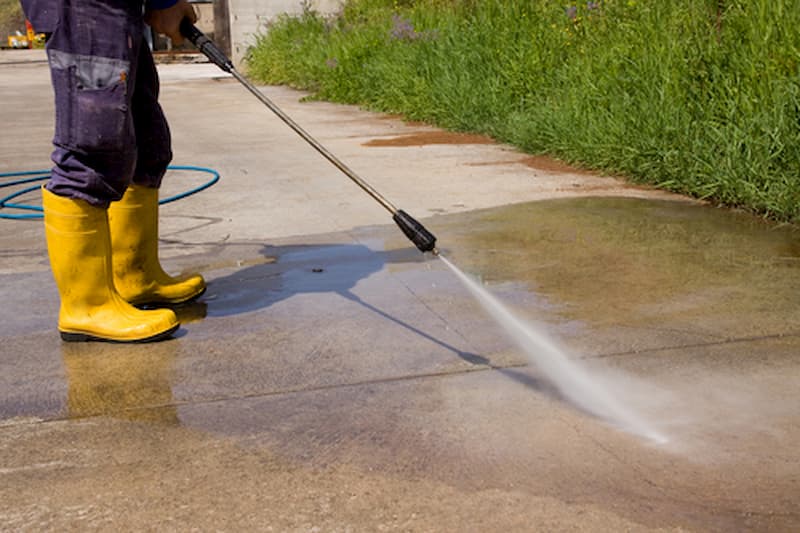 Ultimate Clean Power Washing is your number one source for driveway washing in the Pataskala area. We aim to create a professional and trustworthy relationship with all of our clients. One of the many services we offer at Ultimate Clean is paver washing, which includes sidewalks as well as driveways, so you can ensure the area surrounding your home is just as clean and beautiful as the home itself. At Ultimate Clean Power Washing, we will make sure that every section of your driveway or sidewalk is spot-free, including hard-to-reach places that other driveway washing companies may overlook. Ultimate Clean Power Washing provides professional pressure washing in Pataskala, so that your home exterior looks as good as new.
Our Paver Cleaning Process
Ultimate Clean Power Washing offers top-notch driveway washing in and around the Pataskala area. Your driveway and other pavers are used every single day, whether they're being driven or walked on. Stains are inevitable, especially if you have children or pets, and we want to help make sure your driveways look clean of all stains, so that your investments stay looking their best for years to come. Our pressure washing services have proven results, as well as a multitude of positive reviews from our happy customers!
Ultimate Clean Power Washing specializes in restoring your pavers to brand new condition. We will gently clean your driveway or sidewalks of:
Dirt and grime
Oil stains
Algae and Mildew buildup
Any other surface stain
Once this step is complete, we offer a re-sanding service. This is an important step that other driveway washing companies may miss, but at Ultimate Clean, we pride ourselves in bringing you the best service on the market. During the cleaning process, the old sand is blown away, and must be refilled once the pavers have dried. This small detail will result in added value to your home, and leave your driveway and sidewalks looking perfect!
Don't wait; let us clean your driveway, sidewalks, or other pavers today, so that your home's exterior looks as beautiful and new as the day it was first built. Give us a call today at 614-218-1784, or fill out our online form and we'd be happy to provide you with an initial estimate for any cleaning services you may need. Our Pataskala pressure washing company can provide you with excellent exterior cleaning services, no matter the project.