Our Wastewater Reclamation Services Are Available For Your Commercial Business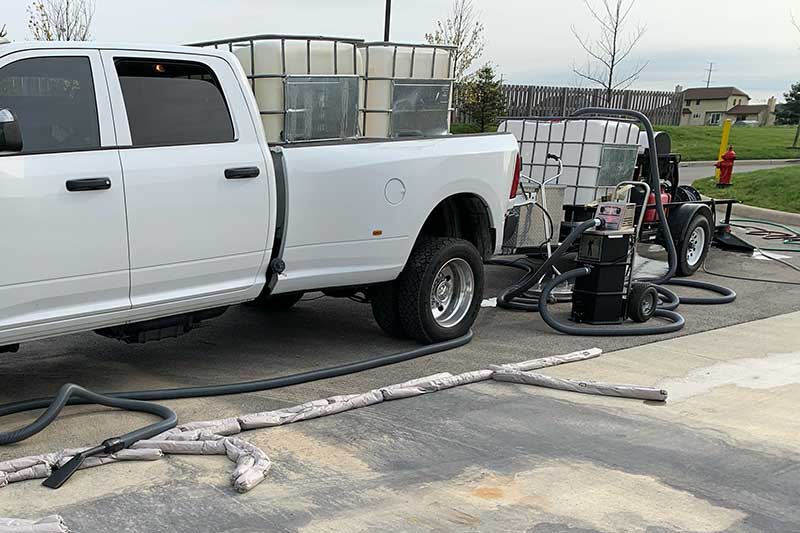 Ultimate Clean Power Washing LLC is proud to hold the title of a top resource in Pataskala for pressure washing, and now we're also able to offer wastewater reclamation. Our wastewater reclamation unit is an ideal way to avoid costly EPA violations.
We're committed to excellence in all that we do, whether we're working with residential or commercial clients. We also try to offer a wide range of services, including ones that other companies don't provide. By doing so, we're able to be your one-stop resource for much of what you need without concern for contacting multiple companies for different projects.
Top Benefits Of Wastewater Reclamation For Your Company & Our Community
When we provide a service like commercial fleet washing, it helps your company - and that's great. However, greener services like wastewater reclamation are better for the benefit of our entire community. It's a win-win.
We're glad to have taken the extra steps necessary to secure the equipment, training, and certification necessary to offer this service. Some of the advantages of reclamation for wastewater are:
Improved Sustainability
Lower Environmental Impact
Reduce/Eradicate Water Transport Need
Reduce Fresh Water Demands
Avoid EPA/Non-compliance Fees
Plus, companies that take strides towards becoming more Eco-friendly can share this information with their clients and prospective customers because consumers love companies that care about the Ecosystem. Save time, money, resources, and the environment by contracting us for wastewater reclamation services.
Industries That Can Benefit From Our Wastewater Reclamation Services
It's an honor to know we're helping protect the environment while also assisting local businesses. Some examples of companies and types of industries that can benefit from our wastewater reclamation services:
Power Plants
Commercial Laundry
Mining & Mineral Processing
Breweries
Greenhouses
It's a diverse collection of types of companies that can utilize our services to their advantage, and we're glad to be able to help. When you need expert pressure washing or wastewater reclamation in the Pataskala area, give Ultimate Clean Power Washing LLC a call. We look forward to working with you.