New Albany's Leader in Pressure Washing Services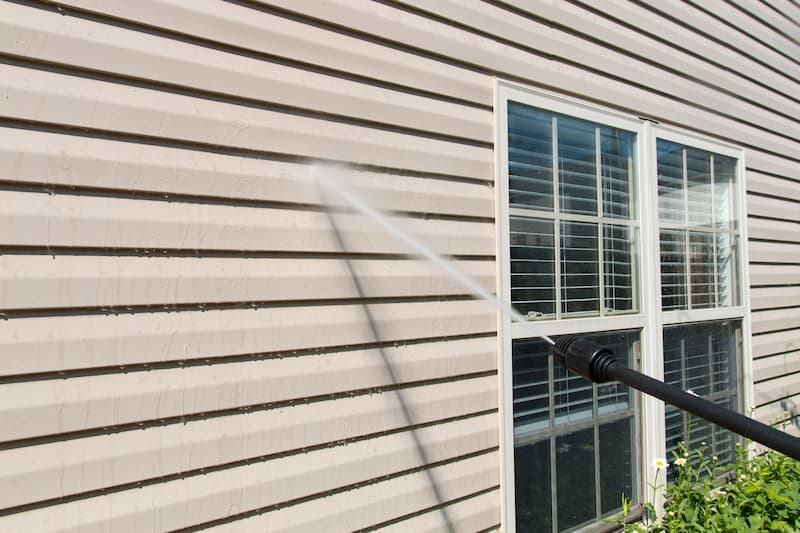 The first three months of the year bring some of the harshest and coldest storms for the Ohio area. So, come springtime, you'll want your New Albany home or business to look its best - and that's where our pressure washing team comes in. At Ultimate Clean Power Washing, we know how busy you are as a home or business owner. From raising a family, to expanding your career, you never want to worry about pressure washing your building's exteriors, you just want them to look their best! So let our team clean those stains for you, so you can focus on the important things in your life.
Ultimate Clean's Driveway Washing Will Make Your New Albany Driveway Look Brand New!
Keeping your New Albany driveways and pavers clear of stains and dirt is an important step towards increasing your business or home's curb appeal, as well as protecting those expensive investments for years to come. We offer pressure washing that will gently clean your driveway or sidewalks of:
Dirt and grime
Oil stains
Algae and Mildew buildup
Any other surface stain
Once this step is complete, we offer a re-sanding service that replaces any sand that may have been blown away during the initial cleaning process. This detail will make sure that your New Albany driveways, sidewalks, and other pavers look their best for years to come.
High-Quality Pressure Washing For The New Albany Area
Ultimate Clean's pressure washing process combines gentle soft washing with our signature cleaning solution. This is to ensure that there is no additional damage to your surfaces, which is often caused by the high-pressure washing that other New Albany companies may use. Our pressure washing company uses low or no pressure cleaning, which works best for cleaning any surface that you want to keep clear of stains, mold and mildew, or weeds. Some surfaces we are able to pressure wash include:
Roofs and gutters
Driveways, sidewalks, and other pavers
Wood
Tile
Siding and Trim
Awnings
And more!
So what are you waiting for? Call Ultimate Clean Power Washing today to schedule your next pressure washing appointment.
Other Areas We Offer Our Services To
Along with the New Albany area, we also offer our pressure washing services to:
Powell, OH
Pataskala, OH
Westerville, OH
Dublin, OH
Pickerington, OH
Columbus, Oh
Canal Winchester, OH
Call us today at 614-218-1784, and let us bring our pressure washing skills to your New Albany home or business.