What You Might Not Know About Pressure Washing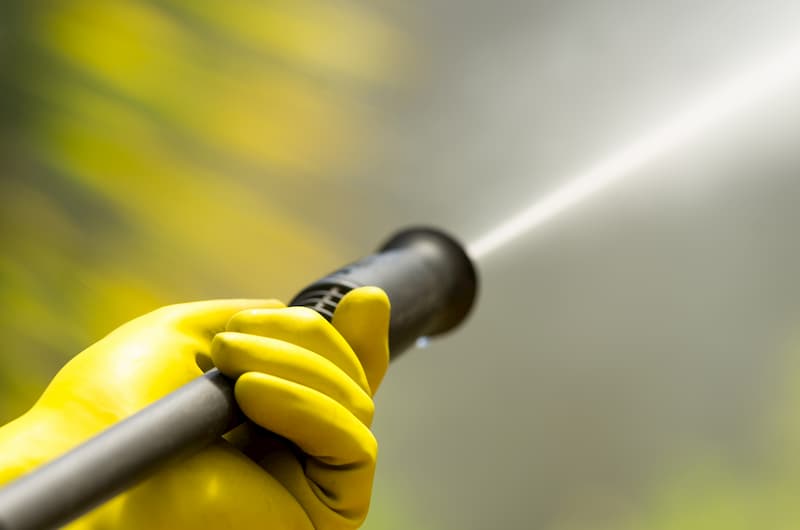 Ever wonder about the history of pressure washing? Not a lot of people do. But, the truth is, this method of exterior cleaning hasn't been around for forever - in fact, it was even invented by accident. In 1926 (almost 100 years ago!) Frank Woldert II was working in his garage one day, when he noticed a few grease stains on the floor that must have been there for years. Woldert made gas-fired hot water heaters, so he was already used to working with the materials - and that's when he had the idea to use steam to force hot water through a garden hose. It lifted the stains off the garage floor, easier and better than any method that he'd tried before!
Unfortunately, the credit for inventing the high-pressure washer went to a different man in 1950, almost thirty years after Woldert cleaned the stains in his garage. Alfred Kärcher made the first prototype of what would soon become a popular house tool. Thus, the pressure washer was born.
A Few Different Types Of Pressure Washing Systems
Today, there are a few different types of pressure washing systems available on the market. They are:
Cold water pressure washers
Hot water pressure washers
Cold water pressure washers can be operated by gas or by electricity, though you'll want to make sure that you stay safe if you ever use this type. Gas-powered pressure washers are loud and produce fumes, so they should always be used outside, and never indoors or in other semi-closed spaces. Electric-powered pressure washers run, on average, on 120-volt electricity, so you'll need to make sure your home or business is set up to handle that voltage.
Hot water pressure washers clean very efficiently, especially for hard to remove stains such as oils and grease. The hot temperature, which is often above 300 Fahrenheit, works well to get rid of a variety of things, such as:
Mildew
Mold
Bacteria and germs
At Ultimate Clean Power Washing, we use a specific cleaning combination that works great on a variety of surfaces, and we offer everything from window cleaning to rooftop and gutter cleaning.
Why Our Soft Washing System Is The Best Choice For Your Building's Exterior
Our pressure washing process combines gentle soft washing with our signature cleaning solution. By using a lower pressure of water, and a high-quality cleaning solution, we can promise that there will be no additional streaks or indentations to your surfaces, which is often caused by high-pressure washing.
So what are you waiting for? Call Ultimate Clean Power Washing today to schedule your next pressure washing appointment.