The Benefits Of Regular Pressure Washing For Your Home Or Business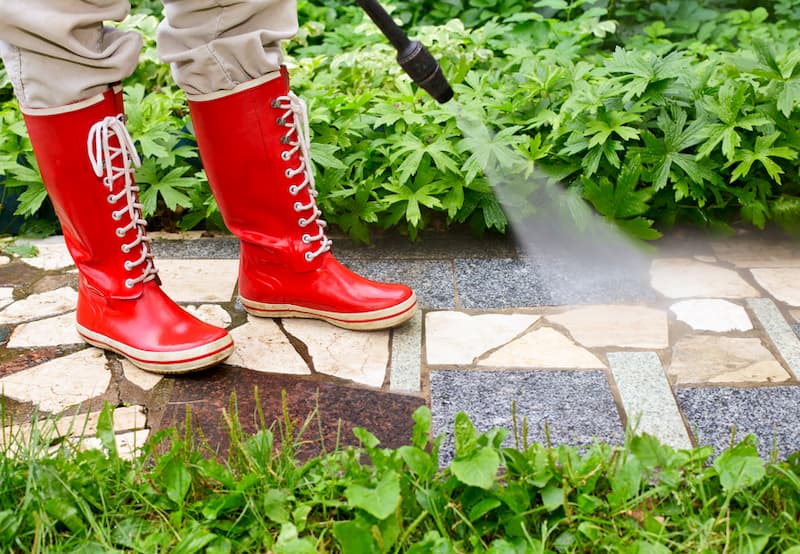 There are several key benefits for regularly pressure washing your home or business, and at Ultimate Clean Power Washing, we've got you covered. Pressure washing can be complicated, but it doesn't have to be a DIY job - our pressure washing professionals are here to help you. We want your home or business to shine as brightly as the day you first saw it! We strive to provide the best pressure washing services in the Powell area, year-round, so that you always have a bright and clean home or business exterior.
Some benefits of regular pressure washing include:
Protecting from and preventing damage
Healthier breathing environment
Increasing curb appeal
Prepare a surface for renovation
We offer our pressure washing services for a variety of exterior surfaces, and you can trust our professional team to always do the job right.
Protecting From And Preventing Damage
Pressure washing your surfaces regularly is a great way to protect them from damage. Mold, mildew, dirt, and other harmful substances can build up and eat away at your surfaces. Having your surfaces regularly power washed is the single best way to prevent damage, and we're happy to clean your home or business any time of the year!
Healthier Breathing Environment
Once mold and mildew build-up on your surfaces, they can cause a variety of issues - including breathing dangers. Pressure washing your surfaces creates a cleaner and ultimately healthier breathing environment, especially when you have it done often enough that the mold can't return as quickly!
Increasing Curb Appeal
The first thing potential buyers see, as well as neighbors, friends, and family, is the exterior of your home. So why not increase the curb appeal of your home or business by having it regularly pressure washed? We even offer scheduled pressure washing, so that you can have your home's exterior professionally cleaned throughout the year, without the hassle of rescheduling.
Prepare A Surface For Renovation
Cleaning a surface is an important first step towards preparing it for sanding, staining, or any other renovations you may be planning to do. Without cleaning first, your new renovations may not be as successful, so let us take care of that first step for you!
If you have a pressure washing job that you want to be done right, you can trust Ultimate Clean Power Washing's professional crew for the best power washing in the Powell area. Call us today at 614-218-1784, and we'd be happy to provide you with an initial estimate for your pressure washing job.
Our Pressure Washing Promise
At Ultimate Clean Power Washing, we promise to leave any surface you need to be cleaned in like-new condition. Our soft wash and cleaning solution combination work best for lifting any surface stain, no matter how many years it's been there for. We are experienced in removing especially tough stains off of a variety of surfaces, including:
Chewing gum
Graffiti
Oil and grease stains
and more!
Keep Your Buildings Clean Throughout The Year With Our Scheduled Pressure Washing Services
We also offer scheduled pressure washing services, so that you never have to worry about calling us to reschedule a cleaning appointment for your home or business.
Ultimate Clean Power Washing will bring the best pressure washing services straight to your home or business! So why wait? Call us today at 614-218-1784, or complete our online request form, and soon your buildings will be looking brand new again.